SEPTEMBER 19: Today's post time will be at 1:00pm. 
SEPTEMBER 20: Post time will be at noon (12:00pm).
SEPTEMBER 21 (Jug Day: Post time will be at 11:30am.
We go LIVE a half hour before post time.
LIVE RACING SEPTEMBER 17 – JUG DAY ON SEPTEMBER 21. Come celebrate the Little Brown Jug!…one of the jewels in the Triple Crown of Harness Racing. It's an exciting finish to the week-long Delaware County Fair. Click on picture to the left to visit the 2023 Little Brown Jug website.
2023 Little Brown Jug Broadcast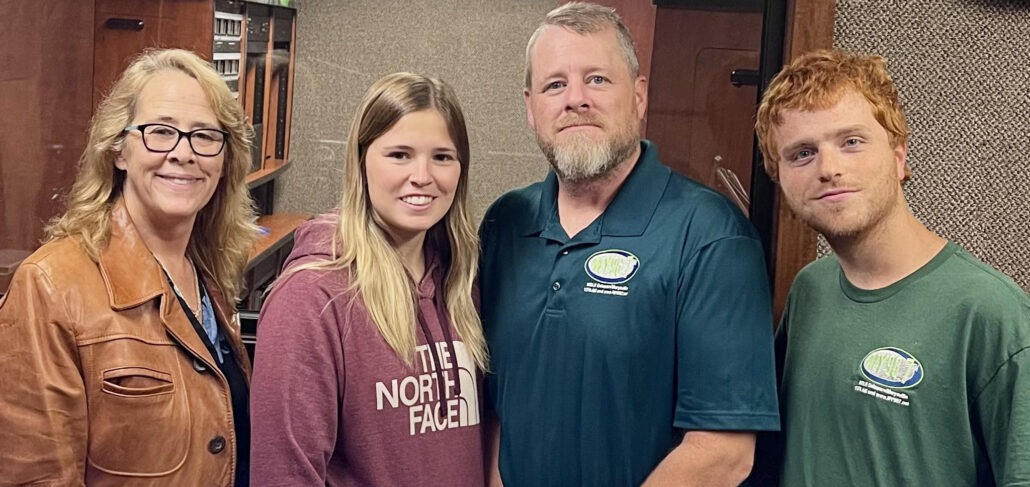 The Little Brown Jug
Broadcasting Team
From Left to Right: Kelley Bell, Jenna Otten, Ben Ary and Gage Telesz
Support Little Brown Jug Sponsors
Support Roger's Picks Sponsors
SEPTEMBER 16 – SEPTEMBER 23. A great place for recreation, entertainment, visiting, and learning. The Delaware County Fair is a tradition and an event that you certainly don't want to miss. Click on logo to the left to visit the 2023 Delaware County Fair website.