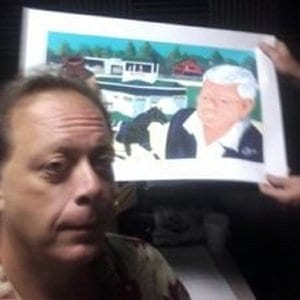 It's time to win your very own copy of this limited edition Little Brown Jug print from the Mid Ohio Breakfast Club and 92.9 & 1550 WDLR.
Painted by local artist Kelley Bell of Ohio Sign Painters, the print features legendary race announcer Roger Huston, 2011 Jug winner Big Bad John, and driver Dave Miller.
Kelly – who's part of the broadcast team on the Bow River Jewelry Little Brown Jug Radio Network – originally painted this piece as a mural donation to the Boardman Arts Park in the City of Delaware.
ONLY twenty prints have been produced and we have TWO of them to give away on the Mid Ohio Breakfast Club and 92.9 or 1550 WDLR.