Welcome to Horsing Around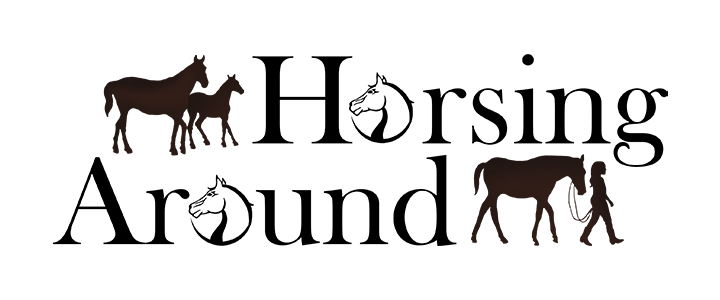 Brought to you by the OHHA:  
Air date 3-27-2021
GUEST 1: 
Mike Woebkenberg from Superior Sulky and Woebkenberg Starting Gates was at the Delaware Fairgrounds last week training 2-year old's how to run behind a starting gate before a race. It is not a natural thing for a horse to run that close to a car and gate, so they need to be introduced to it and trained how to run before the gate opens and what to do when it opens. Kelley Bell got to ride in the gate truck as he worked with the young horses and watched to see the different reactions the different horses had to it. You can learn more about Mike and his business on his website. https://superiorsulky.com/
Baby School
Baby School
Baby School
Baby School
GUEST 2: 
Phyllis Leblanc, CEO of Harbor Sweets in Salem Massachusetts. Why in the world is Horsing Around talking to the owner of a chocolate factory you ask? Well because this special factory has a line called The Dark Horse Chocolates.  While Michelle Gatchell was looking for chocolate horse gifts for Easter she found this amazing chocolate factory that is right out of the movie Charlie and the Chocolate Factory, and they are still making each chocolate candy by hand.  The owner rode horses her entire life, and competed for years in Dressage and she shares with Michelle Gatchell how her love of horses sparked her special line of chocolates. 
While getting her MBA for her final project she combined her passion for horses with her business passion and created The Dark Horse line of chocolates. It solved a problem she was facing trying to find gifts for her trainer, groomer and ferrier, She says it was inspired by the magical partnership riders have with their horses. Click below to hear both guests stories on Horsing Around.  If you would like to find out more about this great gift idea for the trainer, groomer, ferrier  or rider in your life check out https://www.harborsweets.com/.