Musician Mark Sparrow Plays the Breakfast Club
When you go to a Mark Sparrow show, you better believe you're gonna get an awesome pair of gold Elvis sunglasses – with sideburns!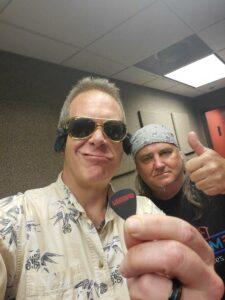 Local musician Mark Sparrow joined Mark & Sherry in-studio during the Mid Ohio Breakfast Club for a preview of what he'll play on stage this Saturday, July 9, 2002 from 2:00 to 3:30 pm at the Marion County Fair.

Mark will be there as part of Charlie Bacall's Musical Odyssey and All Stars.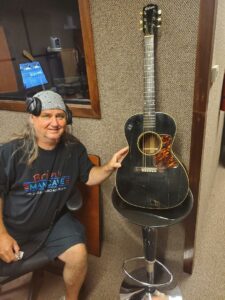 And check out his cool 1933 Gibson guitar. This family heirloom belonged to his dad © Copyright DelMar Media 2022