mp_row]
Welcome to Horsing Around
air date 8-28-2021
brought to you by...OHHA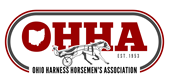 GUEST : Chris Mortensen, Author, creator of online course "The Horse Course" talking about using the internet to teach the basics of horse management and care works.
GUEST : Part 2 with Jamie Jackson Natural Horse Care Specialist and author of Paddock Paradise shares his theory on how it is better for your horse to create a paddock area with diverse terrain like they may encounter in the wild instead of just grass and mud.
GUESTS: Jay Wolf and Keith Gisser analyze the horses in the running for the Little Brown Jug hear which ones they feel might be Top Contenders.