NOTE: If the Columbus Blue Jackets or Reds are playing then TSS will air later that Saturday or not at all due to the length of the game.
Radio darling Ian Graham hosts THE SATURDAY SHAKEDOWN. TSS is a truly unique dance party program that plays the best and wildest Synth Pop, Disco & Funk that you could possibly hear. We'll see YOU on the dance floor!

Monday – Friday 9a-2p / Midday Cafe with Ian Graham
Saturday 10a-2p  / Weekend Disc Jockey
Sunday 10a-2pm / Sunday Fundays
AGE: 30
HOMETOWN: Marysville, Ohio
OCCUPATION: Radio broadcasting talent/record store owner/operator.
SIGN: Libra. Are we compatible?!
FAVE FOOD: Crab Cakes
FAVE SITCOM: Probably Seinfeld or The Office. Oh wait, I'm supposed to say WKRP aren't I?
FAVE MUSICAL ARTIST: Thats a loaded question…I'm just going to say myself.
FAVE MOVIE: Hausu…or Beyond The Valley of The Dolls
FAVE BOOK: The Myth of Sisyphus by Albert Camus or Orlando by Virginia Woolf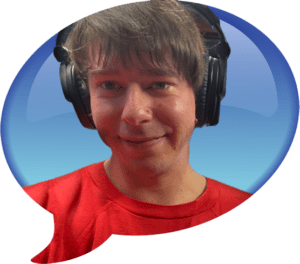 IAM  IAN!
Read my profile!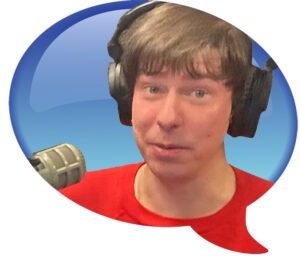 Ian Graham may have just turned 30 years old, but they have already spent almost third of their young life in radio broadcasting. Graham broke into the medium in 2013, interning for QT1270AM, an oldies format that had a presence in the central Ohio market. After less than two months interning, Graham was offered an on air position as a morning show co-host, later to create his own drive time program, 
THE ROCK AND ROLL RADIO SHOW an all encompassing showcase of all things rock and roll spanning from its inception in the 1950's all the way to the raucous garage and punk rock of the modern day. Now, Graham works for MY967 as an evening host and has launched a brand new hands on show, THE SATURDAY SHAKEDOWN, the first Saturday night of every month. 
A Short, Intimate Interview
with the heir to a medium: Ian Graham
MY96.7: What got you interested into working in radio?
IG: I was playing my bass guitar through a crappy amplifier when all of the sudden it picked up a station playing "I Just Dropped In" by the first edition and was captivated. Love that song! I listened awhile longer and found the station was broadcasting basically from my backyard in Marysville. Heard an AD for a flea market the station was organizing and showed up looking for people involved in the station. Chat them up awhile, I must have impressed them with my musical knowledge as I had bought a handful of vinyl records from a vendor. I asked if they needed any help around the station and the rest is history.
MY96.7: What's your favorite format?
IG: I still have a huge soft spot for the oldies.
MY96.7: What can listeners expect from your new show, THE SATURDAY SHAKEDOWN?
IG: They can expect their new wave and disco favorites as well as some deep cuts from less celebrated artists and even some foreign music like Italian disco, euro pop and Japanese city pop. It's super cool and unlike anything you've heard on the radio.
MY96.7: Our listeners are dying to know, are you as attractive as your voice is?
IG: I'd say I have a face for radio but that would be a lie. 😉