Meet Your Candidates Nov. 2021
Delaware County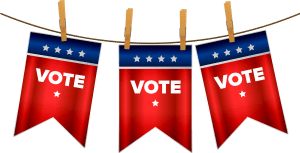 We believe in making informed choices. We offered candidates an opportunity to post their information here for residents to learn about candidates. We will continue to add candidates as we get them. 
Please look into the candidates you are voting for, whether you find the information on this site or through a google search. Make an informed decision. 
Thank you to the local businesses partnering with us to help make candidates more available to voters so they are able to make informed choices. 
Election Interviews and Events
Breakfast Club Candidate Interviews Candidate for Member for Council at Large City of Delaware Carolyn...

Read More

J. Gumbos Meet The Candidate Night Took place Oct. 4, between 6:00 - 8:00 PM....

Read More
Member Of Council At Large City Of Delaware
Member Of Council At Large City Of Delaware Vote For No More Than 3 -...

Read More

Member Of Council At Large City Of Delaware Vote For No More Than 3 -...

Read More

Member Of Council At Large City Of Delaware Vote For No More Than 3 -...

Read More
Member Of Council 1st Ward City Of Delaware
Member Of Council 1st Ward City Of Delaware Vote For No More Than 1 Unexpired...

Read More
Member Of Board of Education Delaware CSD
Member Of Board Of Education Delaware CSD Vote For No More Than 3 - Term...

Read More