Win a $25 Friendship Kitchen Gift Card!
Every Tuesday morning at 7:15 am, listen to the Mid Ohio Breakfast Club with Mark & Sherry for Friendship Kitchen's "10 Cent Trivia."
We ask questions, you answer correctly, and you win a $25 Friendship Kitchen gift card!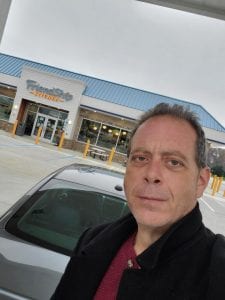 Wanna play? Call us at 7:15 at 740-368-1550
Every Tuesday is "10 Cent Tuesday" at Friendship Kitchen, with loyalty card members receiving 10 cents off every gallon of gas.
Sign up Here to be a Loyalty Card Member
Head to Friendship Kitchen at 23 and Lewis Center Road and start saving.

Whether it's filling up the gas tank or grabbing some tasty food - like their famous chicken tenders - you really should visit the bright and shiny new Friendship Kitchen in Lewis Center.

Check out their complete menu here