Brought to you by: 
Season 1 Episode 4
Air date 3-7-2020
This week on Horsing Around Kelly Bell and Michelle Gatchell find out what it takes to be a groomer at a stable and they also talk with the driver of the gate for many harness races about what that is like. Plus, they talk about other jobs people can get that are related to the horse industry; from cart manufacturer to landscaper. 
Guests:
Ashley Dowis - Ashley is the Head Groomer for Brian Brown Stable.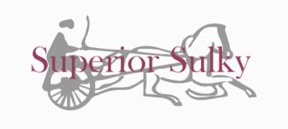 Mike Woebkenberg - Mike owns Superior Sulky, a manufacturer of horse drawn carts and buggies. He also provides the starting gate for many harness races across the country.  
Episode 4
Topics discussed:
What it takes to be a groomer for a stable;
What it takes to run the start gate for harness races;
How many jobs are provided that do not directly involve care for horses but all the things surrounding them, like grounds and tack.