Welcome to Horsing Around
air date 9-18-2021
brought to you by...OHHA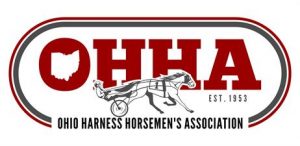 GUEST : Mark McCann shares with Kelley Bell how he fell in love with being a Ferrier at the Delaware County Track. Hear his stories about the ferriers that inspired his choice to choose the profession.
GUESTs : Kelley Bell and Keith Gisser the hosts of the Little Brown Jug Radio Network that will be live from the track  for every race , every day. Hear what they are looking forward to the most. Spoiler Alert--it is having the fans back in the stands. They share highlights from last year and talk about people they have met through the years during jug week. 
GUESTs : Less than a week till the races start, and Keith Gisser, Little Brown Jug Radio Network and Jay Wulf from the Little Brown Jug share their top five picks for contenders of the Little Brown Jug race. With a field of great horses it is hard to choose who will win the title.