Welcome to Horsing Around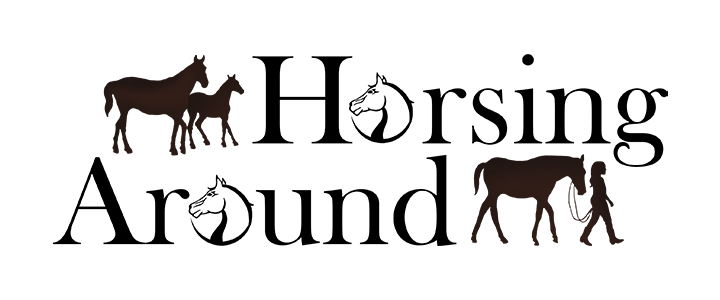 Brought to you by the OHHA:  
Air date 3-20-2021
GUEST 1: 
John Scott from John Scott Productions and Motion Picture Animals in Canada. He is a trainer of horses and people to be in the movies. He has done work on movies such as Legends of the Fall and Lord of the Rings just to name two, but there so many more. From a career in the rodeo to a career making movies and commercials with the things he loves the most, horses.
His titles are many, stuntman, wrangler, producer, film man, host, rancher, horse trainer and promoter of the way life was in the old West. 
Kelley and Michelle were blessed to be able to spend some time with him, he was in the middle of wrangling some buffalo on his ranch - The Scott Ranch in Alberta, Canada when they caught up with him. His passion for the movies and making sure westerns look authentic and teach people about the life back then, led him to create authentic looking western towns on his ranch for film makers to come and film their movies and companies to shoot commercials. This is another example of a career a horse may take. Especially ones with that star quality and in this case, that means a horse that can hurry up and wait with the film crew during the long breaks between shots. But once John Scott finds the right personality that horse will have a great career in show biz.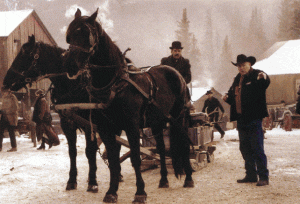 He is a working cowboy and that is the way he likes it. Listen as he talks about how he started as a stunt rider and how he now hires and trains horses and humans to be amazing actors, stand ins and stunt doubles for the movies we all love to watch. Yes, horses can be movie stars too. Enjoy the stories from a true cowboy, John Scott. If you would like to read more about this amazing man and his business check out his website. http://www.johnscottproductions.com/